My precious moments of spare time are often spent doing the following things: reading blogs, online shopping, and perusing
Pinterest
. And usually these things have something in common - the overall design and decor of my house. I love to see other people's homes. I love to read about projects that I could do, or get ideas for paint colors, or daydream about getting new light fixtures. I realize that might not be how everyone chooses to spend their free time, but I can't help it. I just like design (and light fixtures).

Usually, all of the ideas that I get from looking at all of the online eye candy is out of my price range. Especially now, when all we can really focus on is finishing our basement and paying for our adoption, it's really really out of my price range. But every once in awhile, something sneaks in on my radar at just the right price, and that is why I was able to snatch up this new light. And boy, am I glad I did.
Among the many many people with unique and beautiful homes that I like to drool over is one gal from the blog
Under the Sycamore
. I really love her whole space. She has such an eye for vintage and color while still maintaining a (mostly) calm feel. She curated a collection for
Joss and Main
, which I'm sure I've talked about before. (Click
here
if you aren't a member yet - don't worry it's free.) Well, I happened to catch it with nothing particular in mind to buy. I just wanted to see what kinds of things she picked out. But very quickly this baby caught my eye. And well! I was smitten.
I quickly asked Byron if he liked it. He did. I jumped on it. And for a really great deal, we upgraded yet another feature of our home from builder basic. The best part? For the price I paid, I was expecting a fixture and that's it. I was expecting to have to buy a canopy from Lowe's that maybe didn't match perfectly, but you know what? IT CAME WITH A MATCHING CANOPY!!! I was stoked. Well done, Joss and Main.
Byron installed it for me with relative ease. The instructions confused us for just a bit, but we quickly figured it out. We're so smart. And now I just stare up at my new light fixture.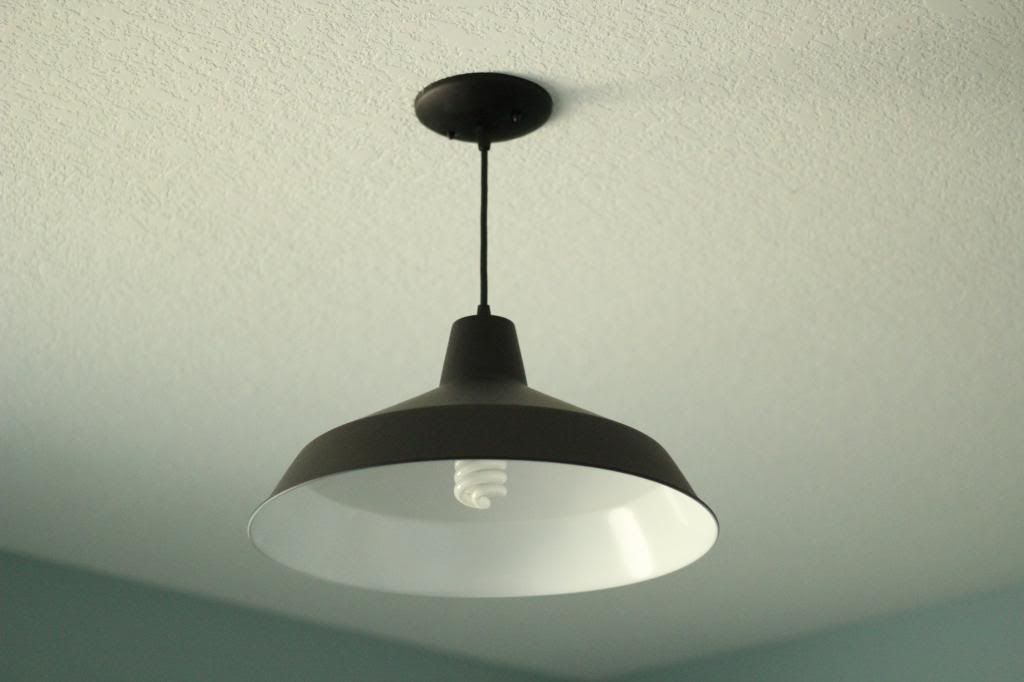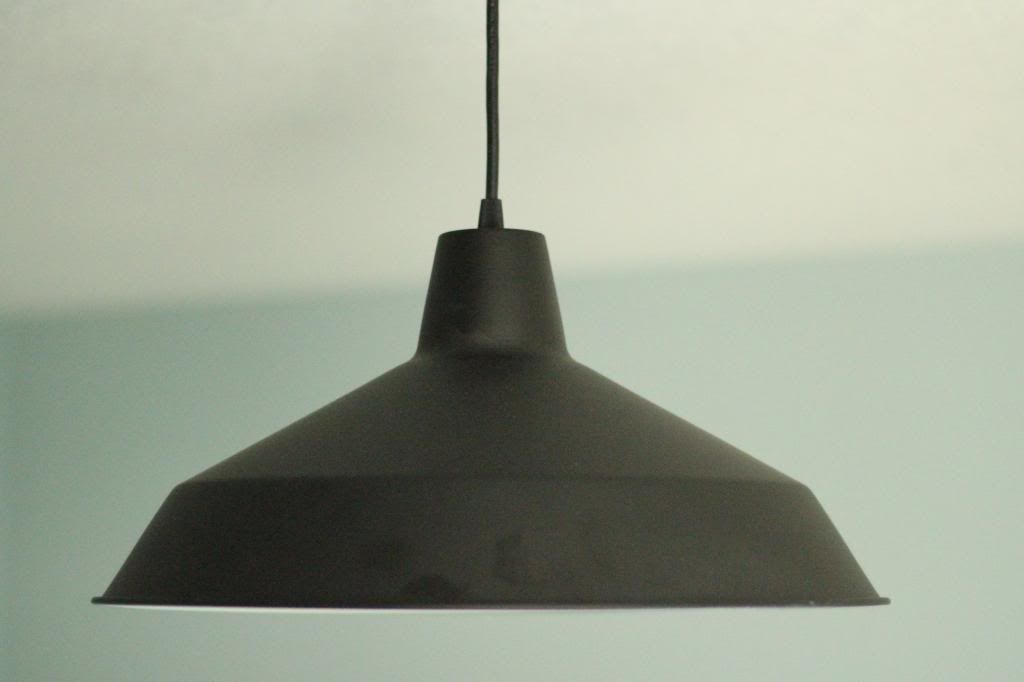 And I'd just like to say that of course, there ARE fingerprints on it already. Oh well. Also the photos are grainy because I work during the day and we are living in an eternal winter.
This room has traditionally been what we call my sewing room because, get this, it's where my sewing machine is. The grand plan is for all my crafting supplies to move down to a corner of the basement and this room will become a bedroom. So for this girl who loves to decorate and design, this light fixture is just the beginning of a transformation. Can you say moodboard? My only question to you is this - we're tired of the blue. What color would you paint the walls? Can you believe I'm leaning toward white???